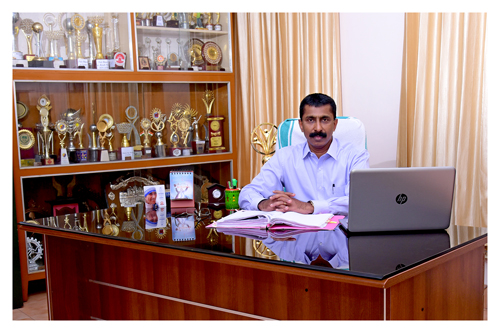 Varghese Samuel. M.Sc., B.Ed., M.Phil.
Principal

"The bird is powered by its own life and by its motivation"
…………………..Dr. A.P.J. Abdul Kalam

The website showcases the wealth of experiences we offer the children giving them a wider audience for their wonderful work . We hope you enjoy your visit and return regularly to check out our latest news.
At St. Thomas Central School , we are a community of learners, working together to prepare young people for tomorrow's world through a broad and stimulating curriculum. Motivating our students providing them with exciting learning experiences, we try to build their self confidence so that they are dauntless to take the risk of attempting new challenges.
To realise their true potential and help them blossom and grow as individuals, we provide them academic, social and emotional skills.
Once again, welcome to St.Thomas Central School website to browse and gain insight into the many opportunities and challenges that we offer our students .